Clubs
PTA Spring Clubs
There are multiple benefits why Cheatham Hill Elementary PTA support
After School Programs for our students.
Here are just three of the benefits:
1) There is strong evidence that extracurricular activities increase self-esteem and positive social behaviors among children and adolescents.
2) After-school activities appear to improve school belonging, motivation, and academic achievement.  
3) Elementary school students appear to have greater social engagement benefits when they are highly engaged in after school programming than when they are less engaged.  
 
Please feel free to contact Tarez Mercer
CHES PTA Vice President 
REGISTER TODAY! 
---
---
Spanish Club
¡ H o l a !
We still have spots in the Spanish club.
We will reinforce and add new words to the vocabulary learned during specials class.
We'll have more hands on experience in a small group setting (16 students maximum)
Registration is first come first served.
Please check our website for more information and to register your student.
Information on Website below:
__________________________________________________________________
   

Art a la Carte
Art a la Carte, Fine Arts
NEW this year! The Art a la Carte Paint Cart!
Students will be given the opportunity to work with our wet paint cart each semester. They will experience working with acrylic paints on canvas boards, stretched canvas and other inspired surfaces! Our little artists will work with our Wet Paint Instructor to learn color mixing, brush techniques and studio practices and much more!
Professional Art Markers, Watercolors, Chalk Pastels, Oil Pastels, Prismacolor Art Stix and Colored Pencils, Charcoal, Scratch art and more!   Elements of Art-Line.  Color, Value, Shape / Form.   Texture, Space-Principles of Design.
Balance, Emphasis, Contrast, Unity, Repetition
The core Art a la Carte Kidz drawing-based curriculum has been developed by professional artists and educators to meet and exceed the National Visual Art Standards.
---
Art a la Carte, Science
Explore Environmental Science, Rocketry, Chemistry, Paleontology, Forensics, Culinary Science, Oceanography, Biology, Medicine, Technology and many other disciplines of science. All Terrific Scientific lessons are designed to help with the development of the following scientific process skills: observing, classifying, comparing, measuring, critical thinking, predicting, hypothesizing, sequencing and experimentation. 
---
A Steam Club, Terrific Scientific Robotek
Let's Build a Robot!  The fantastic, real world benefits of making and programming robots.
Terrific Scientific Robotic Programs uses LEGO® bricks, KNEX, StarBots, Goldiblocks, etc that emphasize a mixture of STEAM (Science, Technology, Engineering, Art, and Math) and great tools that foster imaginative thinking.
Science is, by its nature, inquiry based. Inquiry is an approach to learning that utilizes discovery and scientific thinking processes to explore knowledge and learn skills. In order to achieve this, facilitators of inquiry based learning must create an environment rich with experiences that allow learners to act on their own curiosity. Youth need experiences that will stimulate their thinking and provoke questions (inquiry). Such experiences will help develop critical thinking abilities. This is what happens in our programs as robots are built!
 
---
https://docs.google.com/forms/d/1XBKj4YCGl5fctsfIkND_pbCZu6WagUH1jqO9xCKbRl8/edit
Join the after-school club packed with fitness, nutrition and leadership lessons
for kids in Kindergarten through 5th grade! 
Hour Fitness Fun for kindergarten – 2nd grade
students will encompass a positive and fitness-based environment, motivate children to become more fit, and gain an appreciation of lifelong fitness. With the use of various exercises, stretches, and games, children will gain strength, flexibility, balance, and enhance strategies for mindfulness. This is where play IS exercise.
Hour Fitness Fun & RUN is a running club for students in grades 3-5
who want to be part of a track team dedicated to having fun, pushing mental and physical limits, and developing teamwork and leadership skills. Students will participate in track and field events, training concepts that include speed and endurance building, relays, and running distances that range from 100 yards to one mile. Students will also play a variety of movement-based games. Let's get fit and have fun doing it!
Fall Cost: $175 Fall Times: 2:30-3:30 Start date: Aug 26 & 27 | End: Dec 9 & 10 Class will be held on Mondays or Wednesdays when school is in session. On ½ days and school holidays there will not be class. Hour Fitness Fun will follow Cobb County Schools inclement weather closures. Giving Back: 10% of all tuition funds are donated to the Cheatham Hill PTA! 
___________________________________________________________________

We are excited to be back for another great year at Cheatham Hill Elementary School.
Description:  
We realize that parents want their children to have a memorable, educational, and enriching experience in their after school program. Some parents don't want their children to be saddled with additional responsibilities while others want to see their children shine on stage. We can accommodate both. Please let us know in the registration form what level of commitment you are willing to accept for your child's involvement in this production. The description of each level is listed below:
Please review our Student Behavior Policies.
WHAT:
Our Drama Club is packed full of activities to prepare the kids for their performance of "The Jungle Book, KIDS" The show is full of memorable songs and familiar characters!
PERFORMANCES:
 
Information on Website below:
_________________________________________________________________________
Ballet/ Tap Combo    
Ballet/Tap/Jazz Combo
We are excited to be back at Cheatham Hill Elementary this winter. We had a successful run during the Fall and are now open for Winter/Spring registration.  
Please do not hesitate to contact us for additional information and we look forward to meeting and hearing from you soon! 
Sincerely,
Teresa Britton
Dance Classes  at Cheatham Hill Elementary
Informational Flyer below:
Register Now at danceartseducation.org
Dance Arts Education 
Phone: 470 -282-6785 
www.danceartsed777@gmail.com
www.danceartseducation.org
www.facebook.com/danceartsed. org                                                                                                         
______________________________________________________________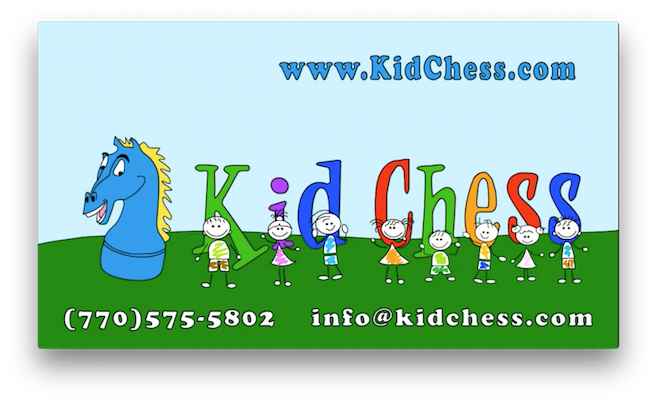 Kid Chess
At Kid Chess, kids come first. We firmly believe in our motto of  "Chess Makes You Smart; We Make it Fun." Our flagship enrichment program "Fun With Chess" brings the benefits of chess to children in a manner that is both engaging and fun.
Lesson presentation is differentiated in each of the two hours.
Kindergarteners may only enroll in the 2nd hour.
 ***10% of all tuition funds are contributed back to the PTA! How do I register?
Kid Chess® Atlanta, Chess for Kids Home
Information on Website below:
______________________________________________________________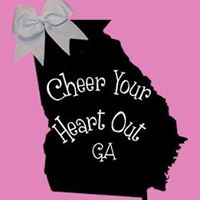 This class will be filled on a first come, first serve basis.
---
WHAT IS FCA?
Fellowship of Christian Athletes, F.C.A, encourages students to grow in their faith through monthly campus meetings. Each month students can participate in campus meetings where they read devotionals, sing songs, and listen to various motivational speakers discuss a scripture based topic.
The campus meetings are led by fifth grade students who are selected through application and by teacher recommendation. These student leaders will be required to attend additional weekly meetings(every Tuesday after school) that are facilitated by Mrs. Rigsby, Mrs. Bishop, and Mrs. George who serve as the club teacher leaders for Cheatham Hill.
For more information email:
*SIGN UP: Registration must be completed online.
http://fcaelementary.org/registration *Students who are not picked up as car rider, must be registered for ASP