ASP
 The PTA is proud to offer the following After School Programs. These programs offer more opportunities to the students of Cheatham Hill Elementary.    
Cheatham Hill After-School Programs 2018
KILOMETER KIDS
An Atlanta Track Club's Kilometer Kids is incentive-based running  program designed to get kids (ages 7 to 14) in the community active!  The mission of Kilometer Kids is to promote a healthy and active lifestyle to area youth through a running-based program, empowering children with the knowledge they need to make smart lifestyle choices.
___________________________________________________________________
We create a productive and fun learning environment, where the children have an opportunity to establish basic language and beginning conversation skills. Children will be introduced to new content and challenged with new curriculum. We offer classes for beginner and intermediate level students. We provide needed materials and supplies for all students.
Days: Tuesdays/1 hour per week, for 14 weeks
Time: 2:30pm to 3:30pm at Cheatham E.S. 
Kindergarten and 1st or 2nd to 5th grades Dates: January 23rd – May 8th.
We will not have classes during February and spring breaks.
Registration begins NOW and will close on 1/16/18 Cost: $225.00- payable to Spanish Now ASP; checks will not be cashed until 1/16/18
Please mail your registration form and full payment to:
Spanish Now ASP c/o Marilyn Milley 1498 Vanderbilt Way Marietta, GA 30068 
You may go on line at www.Spanishnowasp.com to register.
Space is limited! Registration ends on January 19th.
Our classes are on Tuesdays from 2:30 - 3:30 pm.
Our first class will be Tuesday, January 23rd.
Contact Information:
Marilyn Milley
678-591-4574 or mmilley@bellsouth.net
___________________________________________________________________
   

Art a la Carte
Art a la Carte, Fine Arts
This program offers an enrichment and education experience that is second to none!  Art a la Carte Kidz uses artist quality materials such as watercolor pencils, markers, chalks, oil pastels,charcoal and much more!
FINE ART
Grades: K – 5
Mondays: 2:30PM – 3:30PM
Fall: 8/21/17 – 12/11/17
Spring: 1/22/18 – 5/7/18
Art a la Carte, Movie Maker Pro
Students will learn step by step how to make their very own 2D & 3D animation movies! Beginning with creating sets, characters and scripts students will create all of the elements necessary to produce their very own animated film….but the fun doesn't stop there! Students will then use laptops to film, edit and finish their very own movie! This program allows young students to see how art & science works in the real world!
Movie Maker Pro
STEAM | STEM + Art
Grades: 2 – 5
Wednesdays: 2:30PM – 3:30PM
Fall: 8/23/17 – 12/13/17
Spring: 1/24/18 – 5/9/1
Register online at:  http://artalacartekids.com/after-school-locations/
__________________________________________________________
Art a la Carte, Robotics
Let's Build a Robot!
The fantastic, real world benefits of making and programming robots.
Terrific Scientific Robotic Programs uses LEGO® bricks, KNEX, StarBots, Goldiblocks, etc that emphasize a mixture of STEAM (Science, Technology, Engineering, Art, and Math) and great tools that foster imaginative thinking.
Science is, by its nature, inquiry based. Inquiry is an approach to learning that utilizes discovery and scientific thinking processes to explore knowledge and learn skills. In order to achieve this, facilitators of inquiry based learning must create an environment rich with experiences that allow learners to act on their own curiosity. Youth need experiences that will stimulate their thinking and provoke questions (inquiry). Such experiences will help develop critical thinking abilities. This is what happens in our programs as robots are built!
Robotics
Grades: 2 – 5
Thursdays: 2:30PM – 3:30PM
Fall: 8/24/17 – 12/14/17
Spring: 1/25/18 – 5/10/18
Register online at: http://artalacartekids.com/after-school-locations/
___________________________________________________________
___________________________________________________________________

Drama Club
_________________________________________________________________________
Ballet/ Tap Combo    
2:30 pm - 3:30 pm
Kindergarden - 2nd grade 
Ballet/Tap/Jazz Combo
3:35 pm - 4:35 pm
3rd - 5th grade 
Dear Parents,
We are excited to be back at Cheatham Hill Elementary this winter. We had a successful run during the Fall and are now open for Winter/Spring registration.  
Dance classes will take place every Thursday and follow the Cheatham Hill Elementary school closing schedule. Classes will culminate into a performance in May and fees are as follows. Monthly tuition  is $65/month with a one-time registration fee of $20 and a costume fee of $70. Tuition is due on the 1st of every month with the exception of the 1st class.    
Please do not hesitate to contact us for additional information and we look forward to meeting and hearing from you soon! 
Sincerely,
Teresa Britton
A little more about the program:
We are  mobile performing arts studio where we work with various after-school and enrichment programs within elementary schools, preschools, and churches.  Our teachers have professional experience and/or degrees within the field they are teaching.  
Dance Classes  at Cheatham Hill Elementary
Register Now at danceartseducation.org
Classes begin Thursday, January 25th 2018
Dance Arts Education 
Phone: 470 -282-6785 
www.danceartsed777@gmail.com
www.danceartseducation.org
www.facebook.com/danceartsed. org                                                                                                         
_______________________________________________________________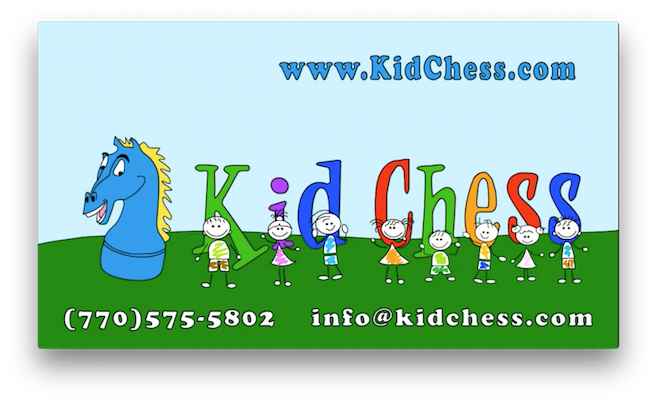 Kid Chess
At Kid Chess, kids come first. We firmly believe in our motto of  "Chess Makes You Smart; We Make it Fun." Our flagship enrichment program "Fun With Chess" brings the benefits of chess to children in a manner that is both engaging and fun.
Chess Club Information Spring Dates (Club meets every Friday that school is in session).
January 26, 2018 – May 11, 2018 (Trophy Day – parents invited).
Spring Tuition & Times: $279 for the 1st hour (2:30-3:30)
                                      $219 for the 2 nd hour (3:35-4:35)  
                                      $389 for the 1st & 2nd hours combined (2:30-4:35).  
Lesson presentation is differentiated in each of the two hours.
Kindergarteners may only enroll in the 2nd hour.
 ***10% of all tuition funds are contributed back to the PTA! How do I register?
Kid Chess® Atlanta, Chess for Kids Home
______________________________________________________________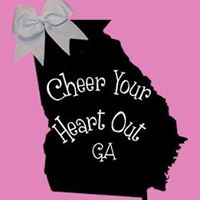 This class will be filled on a first come, first serve basis.
Cheer Club meets on Friday afternoons at school in the small gym.
Class Times: 2:30-3:30 
Class Dates: 1/26-5/11
No Class: Feb 23 & April 6
Spring Performance- All cheerleaders will perform at Halftime during The Harlem Globetrotters Game on 3/10. 7:00 PM Game. All students and parents will need a ticket into Philips Arena, this is not provided by CYHO.
Pick-Up: Students attending ASP will be taken back for after school activities after their class time ends. Car Rider Location TBD. 
*****************************************************************************************************
Rocket Readers is a voluntary reading program that encourages students in grades K – 5 to read and earn prizes!  When students complete their monthly mission card, and turn it in to the media center by the due date, they will receive a small prize and certificate along with their picture on the "Hall of Champions".  Students who complete the program every month (September through March) will be invited to our "Celebration of Champions" in May to be honored for their reading achievements!